The gold standard in foundational sports nutrition education.
Do you want a fulfilling and high paying income stream? By becoming an accredited sports nutritionist you can make a great living by making a difference.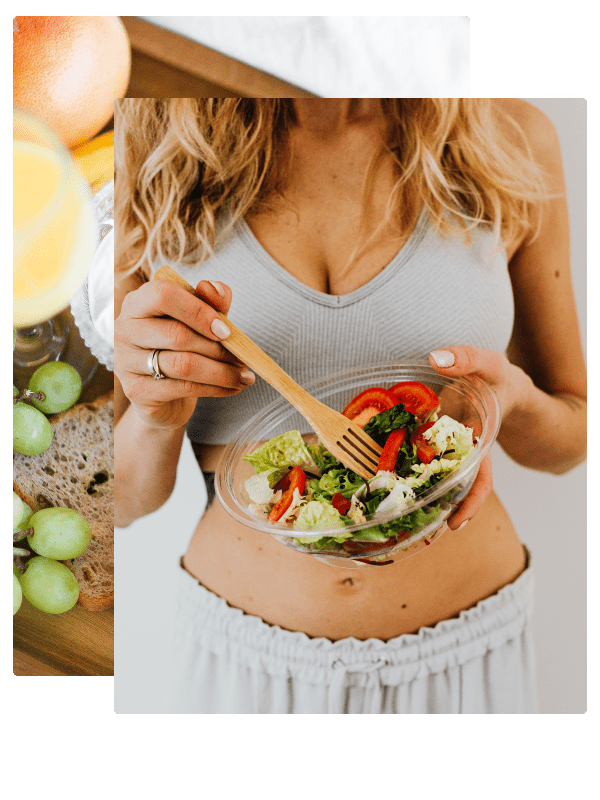 Based on member data, on average our students make $135,000 a year full-time and $56,000 a year part time.
Whether you're looking for a career change or you're fitness professional that wants to diversify your income, this is a great option. No need to spend 3+ years and tens of thousands of dollars at university — with our online course you complete your education in under 6 months and start accepting paying clients right away, allowing you to make back your investment in less than a year.
Increase Your Income And Coach Clients From Anywhere In The World By Becoming An Accredited & Fully Insured Sports Nutritionist
In under 6 months you can learn how to help people achieve their health goals by completing an online Certificate In Applied Sports Nutrition, and start earning right away.
Who The Certification Is For

Fitness Professionals
Personal trainers and coaches who want to increase their income, get better results for their clients and be able to coach clients from anywhere.

Recent Graduates
People who've graduated in a sports science, nutrition or exercise degree that want to complete their edution and become legally insured.

University Students
People currently studying who want to graduate with paying clients, and find out if they like the industry before committing to 4+ years of study.

Newcomers
People who want a fulfilling and high-paying career that love the idea of helping people achieve their health goes through nutrition.
The Certificate has been designed to meet the minimum requirements for practising in Sports Nutrition. Students that complete this program become eligible to register, insure, and practise as Accredited Sports Nutritionists provisionally while they ascertain through practise and experi­ence in the field if this is the career path for them. The majority of graduates and professionals will be working in some form of private practise, which is heavily dependent on your skills as a service provider to get clients on board and generate buy-in from clients to adhere to plans.
Rather than more traditional models, we recognise that spending 4-5 years, and $50,000+ to become qualified and practise, only to find out that private practise isn't for them (which is the majority of work in applied sciences and dietetics). We appreciate that not everyone wants to make a profession with private practise and don't intend to sell you on a one size fits all pipe dream. However if do feel like this is the career for you, you will need further study after 3-years.
Our Certificate is the only non university undergraduate program that provides the minimum standard for subjects that relate to effective competence as a Sports Nutritionist.
If you are looking at practising in this profession, then you should only be considering university programs or the Sports Nutrition Association Certificate (or one of the recognised affiliates).
The course is entirely online, runs for 17-22 weeks, and is self paced with set due dates. The program is regularly assessed for national and international education and qualification framework auditors/compliance officers as well as regular review from post graduate subject matter experts.
The Sports Nutrition Association is not accredited with any national qualification frameworks. Prior to our inception, no standardised framework existed. We have an advisory board of the top researchers and practitioners in the field, who in conjunction with our global underwriting firms, and third party compliance auditors/regulators review and update the content annually based on the latest research and insurance feedback.
National frameworks and framework accreditation typically conflict, especially in the Applied Sports & Nutrition Sciences. As countries and regions primarily recognise qualifications and programs from their own national frameworks. A country will rarely recognise qualifications from another country's national framework.
By establishing a global minimum education standard, the Association has solved this problem and allows for recognition of members in every region they are operating in.

Dr Gary Mendoza


Phd, BSc,

(Hons), RNutr

 

Dr Joe Klemczweski


PhD

 

Dr Shawn Arent


PhD, CSCS'D, FISSN, FACSM, FNAK

 

Laurin Conlin


B.S, MSc

 

Dr Zoya Huschtscha


APD, AdvSD

 

Dr Eric Trexler


PhD
Dr Cliff Harvey
PhD, DipFit, DipNat


Danny Lennon
MSc


Dr Eric Helms
PhD, CSCS


Dr Gabrielle

Fundaro
PhD, CISSN, CHC


Dr Cameron McDonald
Phd, RD


Jono Steedman


B.Sc. ExSci, MSc, RD
Matthew White
BSc & Lead Assessor


Alex Thomas


Founder & President,

PGd. Perform. Nutrition


Tyarra Nelso


B.Sc. ExSci, MSc, RD




Dr Reid Reale


Phd, APD/RD




Chris Teasdale


B.Sc. ExSci
Interesting in becoming a Certified Sports Nutritionist? Enquire about enrolling today.
The Roadmap To A Certificate In Applied Sports Nutrition

What Being Registered & Insured Looks Like
Casual Member
Range: $1k to $25k Mean: $10,000 Median: $5,500 (Under 5 Hours)
Part Time Member
Range: $25k to $125k Mean: $44,000 Median: $25,000 (7 to 12 Hours)
Full Time Member
Range: $50k to $600k Mean: $155,000 Median: $158,000 (Over 20 Hours)
One of the best things about our program is it can suit all types of involvement. As a full-time member you can earn an impress income, but as a casual or part-time member you can create a rewarding side career with a great work/life balance. By simply working another 5 to 8 hours a week, you can earn an additional $25,000 – $40,000 per year. Note — This data is pulled from 40% of our member database.
Choose From Flexible Payment Options
Starting At $4350 (Prices In AUD)
$729/month
STANDARD PRICE
$5103 total (AU)
$329/month
Cheapest monthly rate
$6192 total (AU)
Enquire About Enrolling In The Certificate