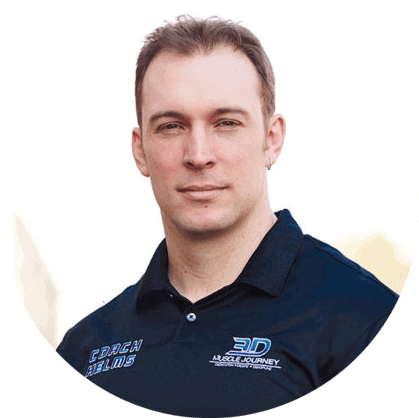 Eric Helms PhD, CSCS is drug-free bodybuilding and powerlifting science communicator. He coaches natural athletes as a part of team 3D Muscle Journey and publishes peer-reviewed academic articles and blogs about physique and strength sport. He speaks at academic and commercial conferences, appears on fitness, nutrition and exercise science podcasts and is active on social media.
Eric has a PhD in Strength and Conditioning with a research focus on autoregulating powerlifting training, his research focus for his second masters was on protein and macronutrient manipulation for dieting bodybuilders, he did his first masters in exercise science and health promotion with a concentration on performance enhancement and injury prevention, he has a bachelors in fitness and wellness and he is currently a research fellow at the Sports Performance Research Institute New Zealand at Auckland University of Technology.
As an athlete, Eric competes in strength and physique sport, he earned pro status as a natural bodybuilder with the PNBA in 2011 and competes in the IPF as an unequipped powerlifter.